Try to run ! You cannot hide,
Thoughts that cannot be denied,
Pain that never goes away,
The powder burns !
5 Havocs [4 lance missiles, patron avec pistolet plasma) => 150 pts
5 Havocs [3 autocannons, un fusil plasma] => 120 pts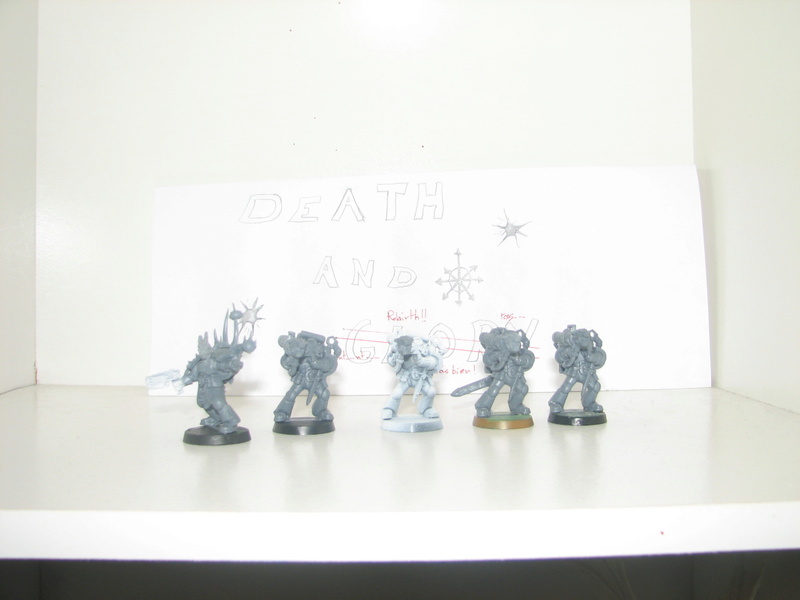 PS : Panne d'acétone, le patron de la seconde escouade sera présenté une fois décapé dès que j'aurai refait le plein de munitions !