The Demon Prince flicked the alien blood and ichor from his massive scythe. Hundred of the dead and dying lied at his brass hooves. The xenos filth hardly made a fitting sacrifice to his lord and master, but The Blood God cared not from whence the blood flowed that filled his massive lake, nor where the skulls that comprised his thrones came from. Khorne only cared that it continued to deepen and amass. Basking in the warmth of the fusion generator, he bent down and picked up an eldar corpse. Slicing it open with a talon, it used the xenos like an ink fountain as it began to carve sigils into the containment field.
Gilgamesh was but a speck in the continuum of time, truly inconsequential to itself or Khorne's greater plan. Allow the mortals to think they controlled their fate. It did not matter. Each in their time would join his master.... one way or the other.
Prince Démon avec ailes, armure énergétique, Marque de Khorne, Don de Mutation et Hache de Fureur Aveugle.
Coût: 265 points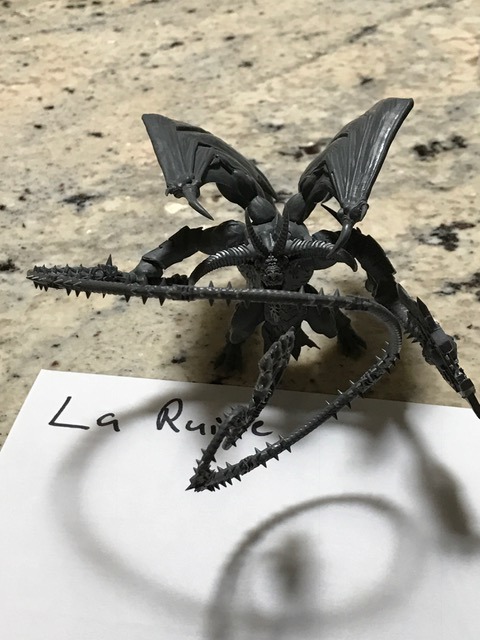 Posté par Eldrick Shadowblade sur Bolter and Chainsword
Celtic_Cauldron
_________________
Tuer pour les Vivants! Tuer pour les Morts!